Comfort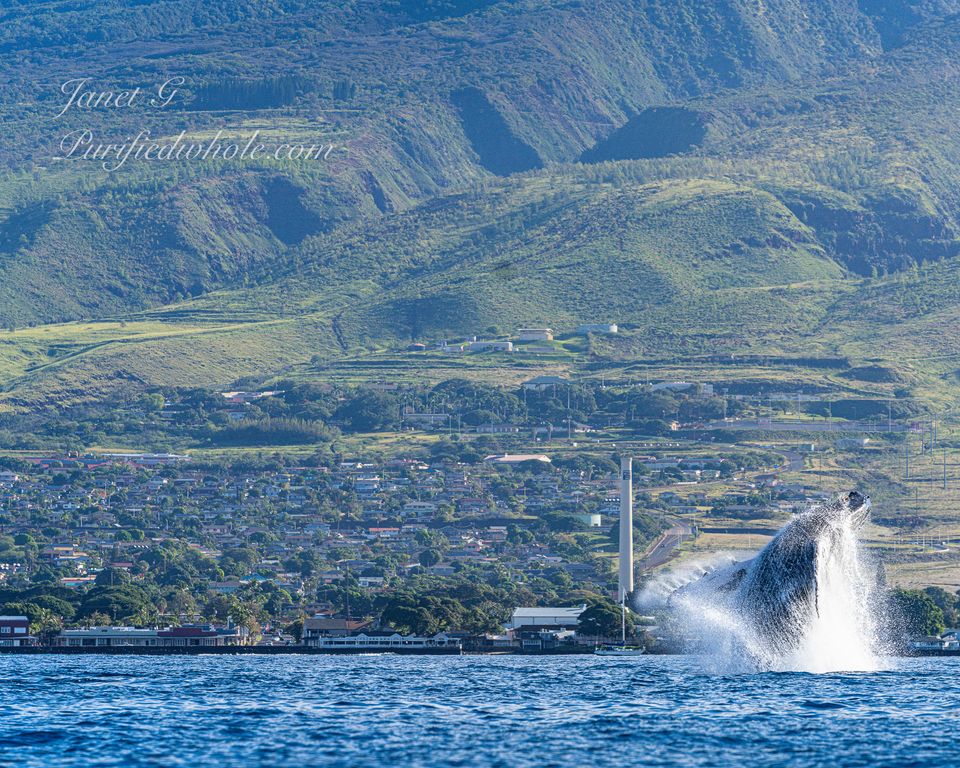 And if one member suffers, all the members suffer with it…                       1 Corinthians 12
Catastrophe, apocalypse, calamity, tragedy …  these are just a few of the words used to describe what happened on August 8, 2023 in the beautiful town of Lahaina, Maui. In reality there are no words that can truly express the depths of what many endured on that fateful day. Traveling through life, many if not all of us have had more than our fair share of loss and grief, and as we all age the perspective from hindsight becomes a well worn road. As a result, it is natural for our hearts to be broken as we collectively weep with loved ones in Maui and the many other places throughout the globe that have suffered loss.
Lord, You know the hopes of the helpless. Surely You will hear their cries and comfort them. Psalm 10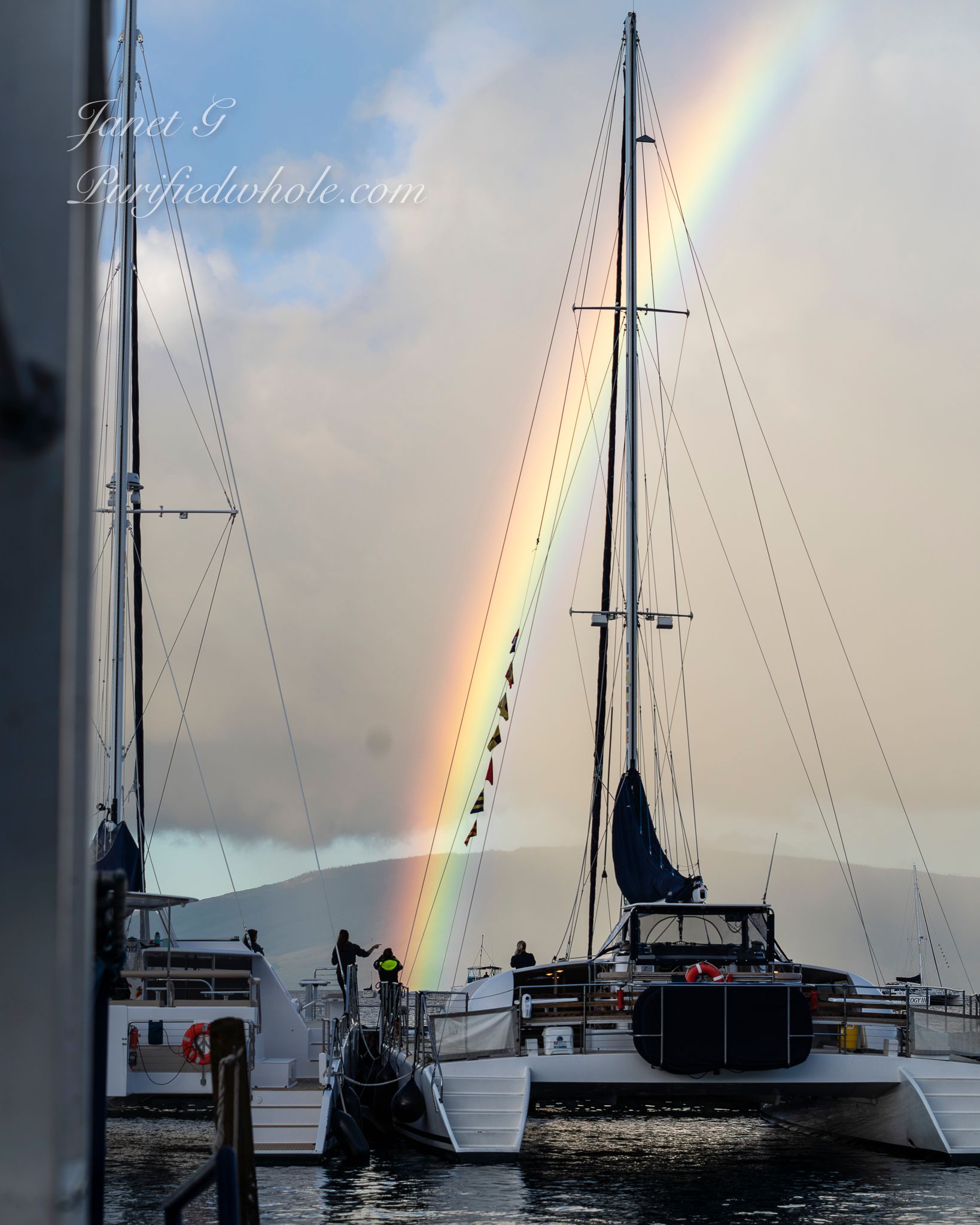 Why do bad things happen? Countless people have their opinions and theories but in the middle of a disaster those viewpoints fall short and seem shallow when someone is left standing in the void of "life as you have known it" being now gone. It is not uncommon when emerging from the darkness of a tragedy to have a yearning to capture time, struggling helplessly to turn back the clock to a day without pain. Or one may launch into asking an endless series of "why's" as if somehow there will be an answer that can change the horrific outcome.  At times like these, no human response will satisfy the ache deep within the heart. So once again, I realize the necessity of turning to God for that much needed comfort.
You [God] keep track of all my sorrows. You have collected all my tears in Your bottle. You have recorded each one in Your book. Psalm 56
When searching for problem solving solutions, it is valuable to ask the five "W"s and the "H" questions.  We have all heard of them; who, what, when, where, why and how. However, once embarking on this quest for answers, we need to be prepared that we may not want to embrace the revealed discoveries.  Additionally, I would like to note that "WHY" questions are the most dangerous to navigate. All too often these questions rarely have answers that will satisfy, and frequently render us disabled in the process.  Yet, again and again, while trying to make sense of the senseless, I have aimlessly traveled down this "why" path only to find myself groping in the darkness of despair. Then coming to the end of myself, in desperation I unleash a deep moan that no words can adequately describe in my feeble attempt to pray. To my astonishment and wonder this one little act of surrender, transports me immediately into the presence of God.
All praise to God, the Father of our Lord Jesus Christ. God is our merciful Father and the source of all comfort.  He comforts us in all our troubles so that we can comfort others. When they are troubled, we will be able to give them the same comfort God has given us. 2 Corinthians 1
While reading this story, some of you will fully understand the "why" dangers I have described, having journeyed down this same path yourself and managed to find the way back into the light of hope. While others have traveled so far into the blackness that they no longer know how to turn back to the light. It is for them that I would like to offer a little of what I have learned, along with the promises from God waiting to be realized.
Most significantly, I want to share with you how God will walk with you through tragedy to liberate you from the stronghold of hopelessness. Now, I confess multiple times I have imagined that I had a better plan than God. I was incredibly wrong! The insufficiencies of my strategies were exposed as I experienced difficult consequences of my own making. Conversely, there have been other times when I have been thrust into circumstances beyond my choosing. Regardless of the cause, that sweet gift of hindsight has allowed me to grasp my utter need for dependency on God.
"My thoughts are nothing like your thoughts," says the Lord. "And My ways are far beyond anything you could imagine. For just as the heavens are higher than the earth, so My ways are higher than your ways and My thoughts higher than your thoughts."  Isaiah 55
God is all knowing, but at the same time He is lovingly kind. Through God's gentle grace I am slowly being refined, thus enabling me to trust in the heart of God who cares so deeply for us all. As a result of what I have experienced, I have a question for you.  Are you willing to trust God? Please hear my heart in this. I truly understand that during this process of healing, many things will be difficult to accept. There will be times when the desired answers to your questions are just not available this side of heaven. Furthermore, as impossible as it may seem, you need to be willing to let those expectations go. I encourage you, although you may be tempted to look back, place those inquiries into the loving hands of God and leave them undisturbed.
Now we see things imperfectly, like puzzling reflections in a mirror, but then we will see everything with perfect clarity.  All that I know now is partial and incomplete, but then I will know everything completely, just as God now knows me completely.     1 Corinthians 13
It is crucial at this point to remember that our feelings will lie to us. Even well meaning people may not give the best advice. In those moments of overwhelming dreadful fright, be assured that you never have to make this pilgrimage alone.
The Lord is close to the brokenhearted; He rescues those whose spirits are crushed. Psalm 34
Also after times of great loss and discouragements, do not let anyone tell you which method is correct for mourning or how many stages of grief you are required to encounter for it to be complete. My only caution is that if you remain in the place of sorrow too long, it can lead to a bitterness of soul. Comfort is available. Seize it as though your next breath depends on it. Do not let go.
God blesses those who mourn, for they will be comforted. Matthew 5
We do live in a fragile broken world, filled with broken people who in turn can cause even more brokenness. As well, we must not overlook, that in contrast to the goodness of God, there is a very real presence of evil. Rarely, is this evil one, rightfully faulted for the adversity we encounter. Nevertheless, even in this, God has made a provision for us. Choose Jesus.
What then shall we say to these things? If God is for us, who is against us?  He[God] who did not spare His own Son, but delivered Him over for us all… Christ Jesus is He who died, yes, rather who was raised, who is at the right hand of God, who also intercedes for us. Romans 8
One final thought. Through all my adversities and tribulations, the hardest obstacle for me to overcome was observing other people continuing their life as usual, especially at a time when I felt that my life would never be normal again. Moreover, I wanted the whole world to stop and wait with me until I was prepared to venture forward once more. Observing God's creation, nature revealed a simple yet often overlooked truth that I had never acknowledged before; the truth being that no two days are the same. Standing on this truth, for me deepens the value that there is always a new dawn after the darkness of night which guides me forward not backwards. Each day being original and fresh beckoning to me "LIVE"!  I have made the choice to thrive and flourish in this life to which I have been entrusted. Will you?
When doubts filled my mind, [God]Your comfort gave me renewed hope and cheer. Psalm 94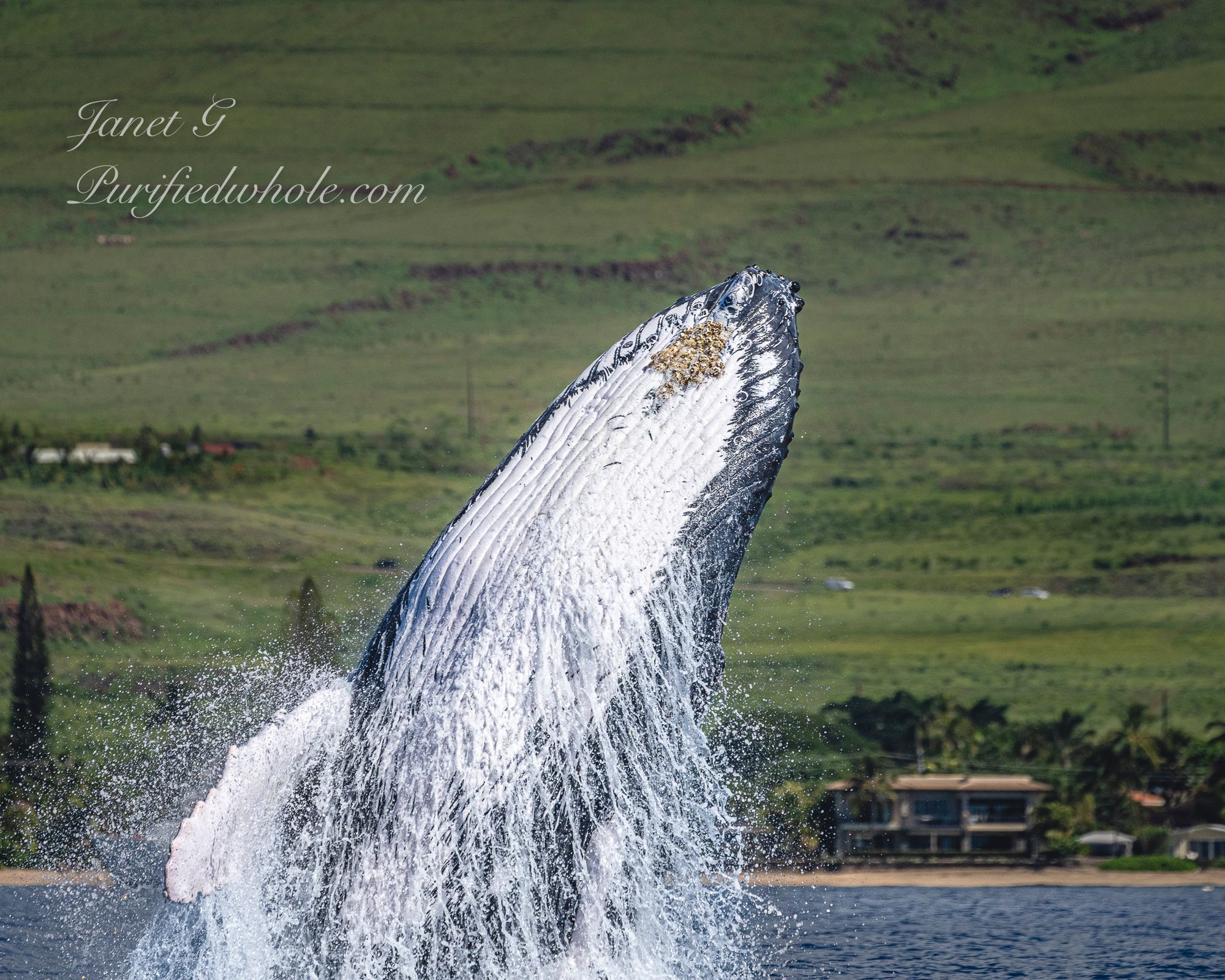 A beautiful example of recovery comes from my beloved humpbacked whales. Hunted to the point of near extinction, with time— their remnant has slowly rebounded. Each year the humpback whale makes their voyage back to Maui. They come to create life along with bringing new life into this world. Even though these gentle giants have battle scars, they display their strength and resilience for all to see as they burst forth from the deep. But for me the most compelling part of their story, is their song. In spite of their many hardships they never stopped singing. And with the help of those willing to come along side of them, their song has now touched the world around them. In the same way, if we are willing to welcome it, there also will be those who desire to come along side us, to listen, weep, smile, hug and lend a hand. As our song is exposed to the world, it too may save a life. God continually places His rainbow in the sky over Maui as a testimony that His promises are true.
To console those who mourn…to give them beauty for ashes, the oil of joy for mourning, the garment of praise for the spirit of heaviness; that they may be called trees of righteousness, the planting of the Lord… Isaiah 61