Thankful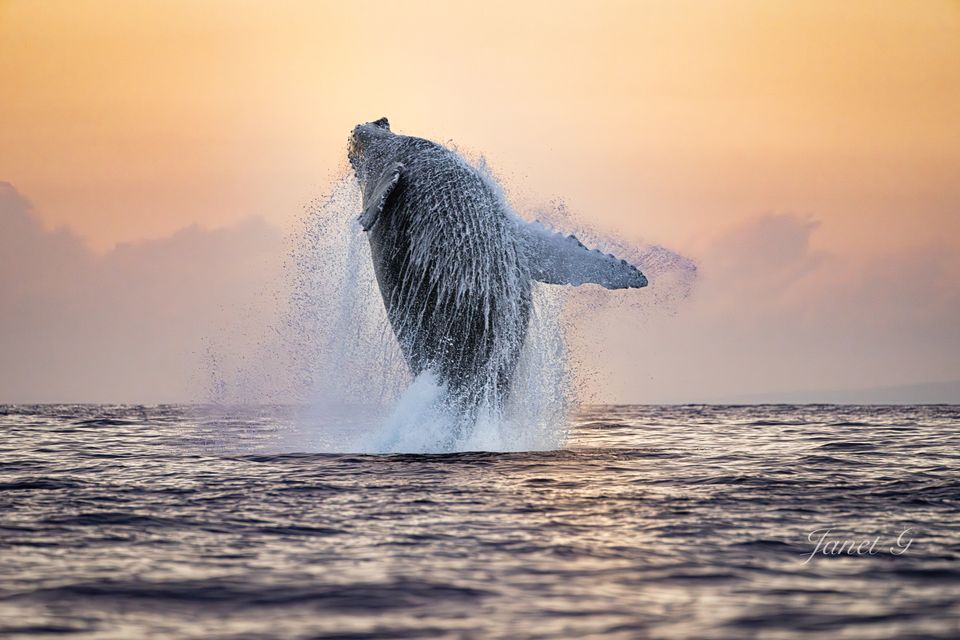 I'm excited for the opportunity to share my photos. Even though I am still a beginner in this craft and have so much to learn, none of this would be possible without the help of some very special people in my life. Having become a part of the whale trickle migration to the island of Maui, I have been cheered on by my many new friends. To all of you THANK YOU!
I want to especially thank Rob Owen, who gave me my first wildlife photography lesson and introduced me to the Humpback whale. Rob is a wonderful wildlife photographer in Maui. Each year I look forward to joining Rob's Sunset Whale Cruise and Photo Workshop. Be sure to check out his website at robowenphoto.com. And the next time you are in Lahaina be sure to drop into his gallery PRISM, which features different local artists, along with offering the best natural energy drinks in town.
Greg Taylor is another friend who is always quick to offer a word of encouragement to keep me focused and has challenged me to grow in the art of photography. Even through Greg has endured incredible difficulties in his life, he is still able to capture and share the beauty in this world. He is an inspiration. View the beauty at gregtaylor.photos
Maui Adventure Cruises are the best boats to experience the whales on. Everyone who works there is fabulous. Their excitement with each whale encounter is contagious and fun. I have learned so much from their vast knowledge but most of all they are now family.
Beyond the shores of Hawaii, there is one special person in my life who has literally opened up the world to me, Krisztina Scheeff at ksnaturephotography.com. Krisztina has been so patient as she has stretched what little skill I have, walking alongside me with words of instruction, while giving me vision through the eyes of a camera lens. Krisztina has invited me on adventures that I could have only dreamed of, preparing the way, and making it so easy to enjoy. Thank you Krisztina for opening the world of photography wider for me.
Thank you! To all my family and friends who  have smiled and oohed over the many pictures I have shown you. You are all a continual source of encouragement.
And most of all I want to thank my husband Chuck, you are the best! I am so blessed by your love. You always encourage me in all that I do. Looking forward to our next adventure, creating memories that will last a lifetime.
Thank you, God for sharing Your amazing creation with all of us!
God made all sorts of wild animals, livestock, and small animals, each able to produce offspring of the same kind. And God saw that it was good. Genesis 1:25
The beautiful Humpback whales will always encourage you to reach new heights!